Partner Church History
Where is Transylvania?
Transylvania, meaning "beyond the forest" is an historical region in the central part of Romania, bounded on the east by the Carpathian Mountain Range and the south by the Transylvanian Alps. The region of Transylvania is known for the scenic beauty of its Carpathian landscape and its rich history. While it is part of Romania today, it was once part of Hungary and Transylvanians value their Hungarian heritage.
Why a Partner Church in Transylvania?
Our partnership with the Szentegyhaza Unitarian Church began two-fold. First, we were exploring a partnership in Transylvania and second, we wanted to discover where Unitarianism began in the 16th century. What we found was a warm and engaging congregation that welcomed us enthusiastically and continues to share their friendship with us in many ways. To involve more of our congregation in the partnership, one Sunday a year is dedicated to Partner Church Sunday with songs, stories and messages from each congregation usually followed by traditional foods at coffee hour or a light lunch followed by video presentations of trips and Unitarian history. It feels like we have family half-way around the world.
The Kopjafa (on the left, above) or memorial post in our memorial garden is a gift from our partner church acknowledging their gratitude for our friendship.
Partnership History
In 1921 our congregation established a partnership with a church in Transylvania to provide financial aid after many churches in Transylvania were ravaged after WWI. Our Minister at the time, Rev. Lord, corresponded regularly with a church in Transylvania helping with this aid and as a result we received in gratitude the handmade communion cloth now framed in the Parish House parlor. The partnership was interrupted by WWII and efforts to revive the connection were prevented by the fall of Romania to Communism.
Our current partnership began in 2004 when a group of church members met with the Unitarian Universalist Partner Church Council (UUPCC) to locate a church in Transylvania looking for a partnership. Our church decided to pursue the possibility of a partnership with the Unitarian church in Szentegyhaza. In 2006 nine members of our congregation took a pilgrimage to the Transylvania Unitarian Historic Sites and visited the church in Szentegyháza to explore the idea of a partnership. In 2007 the partnership was formalized by a congregational vote.
In 2008 we hosted a visit from their minister, Rev. Szabolcs and their president Sandor Radz. We made additional trips to our partner church in 2012, 2015 and 2019.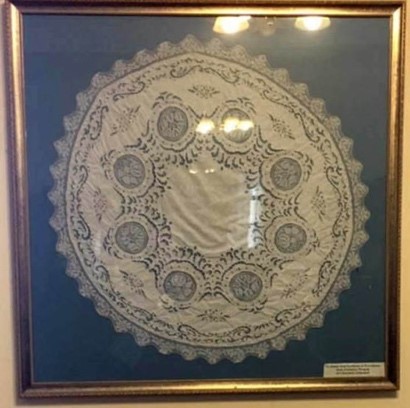 Partnership Timeline:
1921   First Congregational, now First Unitarian, establishes a partnership with a church in Transylvania.
1945   WWII causes relationship to cease. The fall of Romania to Communism further suspends the relationship.
2004   First Unitarian meets with the Unitarian Universalist Partner Church Council (UUPCC) to discuss reestablishing a
church partnership in Transylvania.
2006   First Unitarian members travel to Transylvania to explore possibilities of a partnership.
2007   First Unitarian congregation votes to establish a partnership with the Unitarian Church in the village of Szentegyhaza.
2008   Rev Kellerman and President Sandor Racz visit Providence, RI.
2012   Second Visit to the Village.
2013   Partner Church Sunday established as a yearly partnership celebration
2015   Third Visit to the Village.
2019   Fourth Visit to the Village
2020   Monthly Zoom sessions between the congregations established
2021   First Joint Partner Church Sunday Service conducted
Origins of the Unitarian Religion
The origins of the Unitarian religion began in 1568 with the Edict of Torda when Francis David, a self-declared Unitarian believing that God is one, convinced the king of Transylvania at the diet, where the religions in the area debated to be the only religion, to declare an edict of religious tolerance. It became the first such proclamation anywhere in Europe.
The Edict of Torda proclaimed three important principles:
In every place, preachers shall preach the Gospel each according to his understanding of it.
The congregation shall be permitted to keep a preacher whose teaching they approve.
No one shall be reviled for his religion by anyone; it is not permitted that anyone should threaten anyone else by imprisonment, for faith is the gift of God.
Another connection to this partnership in Transylvania is that the Edict of Torda, establishing religious freedom was 52 years before the Mayflower and almost 68 years before Roger Williams declared religious freedom in Rhode Island.
Transylvanian Unitarian Sites
Trips to our partner church include a pilgrimage to most of these historic Unitarian sites:
The National Unitarian Church and Headquarters in Koloszvar includes the high school and university. In its consistory hangs a portrait of Anna Richmond Eddy of Providence, RI, a champion of Unitarianism in Transylvania and generous donor supporting the university.
St. Michael's Church in Koloszvar, where Francis David once preached. David is considered the founder of the Unitarian Church of Transylvania, and the leading figure of the Nontrinitarian movements during the Protestant Reformation.
Torda, is where David's powerful words led King John Sigismund in 1568 to declare freedom of choice in all matters of faith and religious practice.
Deva is the fortress where Francis David was imprisoned for his religious beliefs and died. He was one of the world's first prisoners of conscience.
Gyulafehérvár/Alba Julia is the 1000-year-old church that houses the tombs of the Unitarian King, Sigismund, and his mother, Isabella.