Membership
Welcome to our newest First Unitarian members
Class of Spring 2020
Alison Akers sings in the choir at First U. In fact, she has joined a choir everywhere she has lived, which includes New Jersey, Rhode Island, Virginia, North Carolina, Georgia, and Rhode Island again, where she has lived for 25 years. She earned a Master of Arts in Teaching at RISD and has taught art at Scituate Middle School, Portsmouth High School, and Wheeler after school. Alison earned an MA in Mental Health Counseling at Lesley University in Cambridge, MA. She has worked for Family Service of RI, Justice Research Institute, Seven Hills, and after 2000 hours of supervised work has earned her License in MHC and has a private counseling practice. Her daughter attends Holderness School, an Episcopal boarding school in NH. Alison enjoys swimming and skiing with her daughter. Although Alison has a movement disability in her neck, she doesn't let that get in the way of anything. She and her daughter enjoy their beloved Basset Hound named Cookiedough and residing in Lincoln. Alison looks forward to meeting new people and volunteering at First U.
---
Annie Bissett and Lynn Koerbel moved to Providence in September, 2018, from Northampton, MA. They learned from a neighbor that Neil and Cheryl Bartholomew, their other neighbors, were involved with First U. When they looked at the church website, Lynn recognized Fred Jodry, whom she had sung with back when everyone was very young. They visited First U one Sunday in October and found the most welcoming congregation they'd ever experienced. They never looked back. Annie is an artist and printmaker. Lynn teaches at the Mindfulness Center at Brown University School of Public Health. Both come from families dedicated to service, faith, and community. They live on the East Side with their yellow lab Zuzu, down the street from Cheryl and Neil, and up the street from Cathy Seggel. It all seems fated now, and they're enjoying getting to know the community.
---
Randy Carbo is a native of upstate New York. He now lives in Hopedale, Massachusetts, with his two children, Alex and Elliot, and their cat Mittens. He has been attending UU services for 12 years. Randy is a research engineer at Bose Corporation and has a PhD in acoustics from Penn State. He loves the ocean, folk music, cooking, and creating.
---
Erik Gould, Rebecca Siemering, and their daughter Asha Gould call Pawtucket home. Erik grew up in upstate New York and went to school there and in Ohio. Since 1991, he's lived in Rhode. He makes pictures and grows blueberries. Erik has been the museum photographer for the RISD Museum in Providence since 1997. He has mentored high school-aged students at New Urban Arts, an afterschool youth arts organization in Providence. Erik has a BA in Art from SUNY Geneseo and an MFA from Ohio University. He has exhibited his work extensively throughout New England. Several of his photographs are the collection of the RISD Museum. Rebecca moved to Rhode Island in 1997 after graduating from Washington University in St. Louis with a BFA in Sculpture. She moved around the Midwest and South with her family while her dad pursued a career as a journalist and "food futurist." She grew up helping him in the kitchen testing recipes, reviewing restaurants, and listening to him interviewing food celebrities for local and national radio. Rebecca is a fiber artist whose work is in the collection of Fidelity Investments; many of her works have gone on tour with Fiber Art International and the Fuller Craft Museum. For a decade she ran the Providence Art Windows program in Downcity Providence. She is currently the Class and Programs Director at the Handicraft Club on College Street.  An active gardener, Rebecca makes jam from the prolific raspberries, blackberries, and blueberries in the yard. Asha attends Francis J. Varieur School in Pawtucket, is an avid student and is a rambunctious redhead nicknamed the "Red Rocket" by the ladies of the Handicraft Club.
---
Robyn, Brad, Rylee, and Quincy Hall moved to Rhode Island in early 2020 and are happy to make Rhode Island home. They most recently lived in Ohio where they were members a Unitarian Universalist church. Robyn and Brad both remain with previous employers, which has eased the transition of moving. They are committed to being in a better world, and First U has already become home in continuing on that journey. Brad, originally from a small town on the coast of Michigan, is a graduate of Michigan State and an engineer. Robyn is from Florida. Both are excited to be back near the water and Brad to still have a real fall and winter. The girls are sweet firecrackers. The family is appreciative of First U's warm welcome and looks forward to being with everyone again soon.
---
Peter Laarman a retired United Church of Christ minister who moved here from Los Angeles in November 2019. He first fell in love with Providence when he attended Brown many decades ago. He was an activist as an undergraduate, and activism has shaped his entire life. After college he spent a few years as a community organizer before going on to a 16-year career in the U.S. labor movement, running public relations for the American Federation of Teachers in D.C. and later taking the same role for the United Auto Workers in Detroit. At age 40, he decided to train for ministry at  Yale Divinity School. As he was wrapping up his time in New Haven, he had the great good fortune to be called to serve as the sixth senior minister of New York's historic Judson Memorial Church and was thereupon ordained at Yale's Battell Chapel. After 10 wonderful and tumultuous years at Judson, he was invited to lead a Southern California network called Progressive Christians Uniting. In 2014, he retired from that position following another 10-year tenure, but he remained in L.A. to lead a faith-based project focused on policing and mass incarceration for an additional five years before deciding that 15 years of California sunshine is enough. He enjoys hiking, reading, and cooking and continues to focus his attention on issues related to race, class, and religion.
---
Maureen Moynihan was raised UU primarily in New Jersey. She has lived in various states and a few countries. She recently moved to Providence with her family to be closer to extended family on the East Coast. Maureen practices meditation, yoga, weight lifting, and speech pathology. She enjoys hobbies including gardening, cooking, knitting, crochet, reading, writing, and other creative endeavors. She looks forward to exploring opportunities in the community for fellowship and service to others.
---
Colin Murray (shown here with his daughter) and his wife Dana, also a new First U member, live in Edgewood with four kids under the age of 8. Initially drawn to the church by the promise of one hour of serenity away from the children, they stayed for the welcoming community and exceptional sermons. Colin owns Murray Wealth Strategies, a financial planning practice that guides people through the critical financial events in their life. He also volunteers with Family Reach, offering pro bono financial advice to families affected by cancer. Colin serves on the Board of the Rhode Island chapter of the Financial Planning Association.
---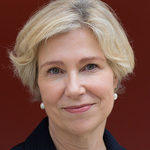 Kim Noble found First U through dear friends, Sean and Anne Connor. After attending services for a while, she is glad to join the church and hopes to continue to deepen her connections as a full-fledged member. For her, worship services at First U are inspiring, challenging, and spiritually nourishing.  Kim and her husband moved to Providence 10 years ago to experience life in this beautiful quirky city. While here, Kim has worked first at City Year and now at Brown University in fund development. In spare time, she loves to read, cook, hike, and travel. She is happy that some of these pursuits can still be done in person this summer.
---
Lee Rodman moved to Providence in 2019 and has been grateful to find a faith community at First U. Questions she is wondering about these days include: How can I honor the spiritual lineages that guide and nourish me? How can communities work together to keep each other safe and hold each other accountable? Who were my ancestors, and what were their lives like? Lee loves singing, puzzles, and trail mix.
---
Chris Sanacore and Alice Rockswold are Providence residents who are excited to join First U. Chris is a native Rhode Islander, and Alice is from Minnesota. "We've been looking to refill our spiritual and theological jugs for a long time, and we have been so happy with the welcoming community we've seen at the First U congregation." Both Chris and Alice work for Providence Public Schools and have a passion for helping Providence students succeed. Chris works in the central office as the district's Innovation Specialist, and Alice is a fifth-grade ESL teacher at Carl G. Lauro Elementary on Federal Hill. They both like to cook, volunteer for social justice organizations, getting way into Scrabble (mainly Alice), and reading before bed.
---
Welcome new First Unitarian members
Class of Winter 2020
---
Dana Borrelli-Murray is thrilled to shake a lifetime of Catholic guilt and officially join First Unitarian. With a growing brood of biological and foster children, Dana and spouse Colin searched for a spiritual community and are thankful to have found First U.  A native Rhode Islander, Dana is related to one in every five Italians in Providence and always knows where to find the perfect party pizza. Committed to social justice and community-making, she is the Chair of the Board for the Children and Youth Cabinet of RI (CYCRI) and the Chair of the Board for Trinity Academy for Performing Arts (TAPA), a performing arts charter school in Providence. Dana plays saxophone with the Extraordinary Rendition Band, creating raucous noise for social causes.  By day, Dana is the Executive Director of the Highlander Institute, a Providence-based nonprofit organization.  Highlander Institute partners with communities to imagine and create more equitable, relevant, and effective schools. Highlander Institute focuses on creating student-centered, personalized learning environments, particularly for historically underserved student populations.
---
Anne Bryant
---
Carolyn Decker is a graduate student at URI studying diamondback terrapin ecology. She is the co-founder of the expressive arts partnership Endless Beautiful (www.endlessbeautiful.com). Carolyn loves science and poetry, and she is excited to officially become a member here at First U. She lives in Providence with her partner Lucas and their cat Bella.
---
Jenn DeLaney is relatively new to Providence and the UU Church. She moved to Providence about three years ago after living in over a dozen places over the last 20 years. She's loved every moment since she's been here and is looking forward to the next 20 years! She's attended just about as many churches in that time and is glad she's finally found one that fits her. She lives with her dog Morgan, whom she adopted from China – the best thing she's ever done! Jenn loves to spend her time outside and loves the seasons of New England. She's passionate about the environment and her work – building solar farms. Jenn is really looking forward to getting to know the community at First U and continuing to learn and grow as part of this congregation.
---
Julie DiBari just moved to Providence after 13 years in Newport where she was a member of Newport's UU Channing Memorial Church. She is excited by the energy of the Providence congregation and the beautiful church and RE spaces. Julie is an activist and business owner. In her work she supports organizations in moving toward their next phase of growth through strategic planning, organizational development, and evaluation. She works with nonprofits, foundations, government, and collaborations, including with for-profit businesses, to address entrenched issues. As a former foster youth, her lifelong goal is to ensure those directly impacted by the issues are key decision makers in identifying the problems and the solutions. As a volunteer she works on government reform, a woman's right to bodily autonomy, ending the epidemic of sexual assault, equity in healthcare, ending mass incarceration, eradicating prison records that follow a person, and ensuring schools offer opportunities for all to see a pathway to success. She supports apprenticeship and experiential educational models in addition to classroom-based learning. She cheers organizations that seek to address nepotism and bias in education and employment opportunities. She has a wonderful husband, John, and two wonderful children, Ella, 12, and Gabe, 10, who are the most important things in her life.
---
Susie Dorr has shadowed my born-and-bred Unitarian husband Greg Kniseley through the halls and pews of First U for about 30 years and finally decided to come out into the light. I was inspired to take this plunge into membership after listening to last year's crop of eighth graders share their beliefs and questions during the Coming of Age service. I hope I can match their courage in making myself and my views known and find ways through First U's vast array of social justice programs to actively work for positive change. I had a rewarding career as a teacher. I love travel, photography, and being a grandmother.  I'm also looking forward to supporting the congregation's creativity through the Art Collective.
---
Lisa Gaumond and Paul Ritualo
met at a friend's house in the fall of 2012 and married five years later in the same home where they first had their chance encounter.  They live in the Elmhurst section of  Providence with Paul Ritualo Jr, who just turned 13, and 10-month-old puppy Pip (AKA: pipsqueak).  Paul Sr. grew up in the Catholic Church, and Lisa's religious upbringing was mostly Congregational.  When looking for a church for their newly formed family, friends recommended the The First U of Providence.  During their initial visit they were both very impressed with the depth and breath of Rev. Liz's sermon, while also
delighted to discover other friends among the congregation. Over the following year they grew to love the sense of community and strongly embrace the seven UU Principles.
---
Johnanna Hernandez: My son Angel and I are from Guatemala.  We arrived in Providence almost two years ago. I remember when I arrived at the airport in Providence. I felt very happy. But at the same time I was worried about not speaking English  because the people I was going to live with are English-speaking Americans.  I worried about not being able to communicate. But that family taught me a lot. They were my teachers and taught me  my first English words. They helped me a lot, and they still do. Shortly after I arrived in Providence, I started ESL classes. Now I have one year and five months in Genesis Center. I come from an evangelical family, and my grandmother was Catholic. I thank you for knowing the family that I lived with in Rhode Island because, thanks to them, I have the pleasure of meeting many people. They are very good, and they taught me to trust people again. Because of everything that has happened in my life, I didn't trust anyone in the past. With their love and kindness, they helped me move on.  I am very happy to attend church together with my son and to be part of the community of the First Unitarian Church.
---
Deborah Hoff
recently relocated back to New England after a VISTA/Americorps service year in Tacoma, WA, and 10 years near Boulder, CO, before that.  She was an active member of UU congregations in both those towns and enjoyed exploring new regions of the country.  She has had several careers including preschool teacher, IT professional at Tufts University (of Universalist origins), psychiatric nurse – loves yoga/kirtan/meditation, and has dabbled for decades in a variety of spiritual traditions, some earth-based.  She is tackling home ownership again in North Providence and living with her adult daughter while it suits them both.  She is excited to be putting together a new blend of part-time work, UU and other communities, and greener sustainable living.
---
Karen Longeteig:
 I became a Unitarian in Paris when I was searching for community and non-toxic exposure to religion for our two young daughters.  I kept coming for myself, as it was so refreshing after Presbyterianism.  In my early life I helped my first husband dodge the draft by serving in the Peace Corps together in India.  The Foreign Service came next, in Islamabad (where I met husband Hasan Khan), Washington DC, and Jakarta, after which I took up full-time child-raising in Paris, Geneva, and Lexington.  Becoming interested in environmental issues and gardening/landscape, I qualified as a landscape designer and practiced residential design for 20 years.  Downsizing to Providence, we enjoy city living again and walking to amenities.  We both retired recently (making the two cats happy).  I joined Grace Note Singers here, a group that sings for the dying, and I hope to do other singing eventually. I enjoy laboring in my tiny garden.  Our two daughters live in England and Chicago.
---
Kate and Jonathan Niles moved to Providence in October 2019 after living in Durango, CO, for 22 years. We needed a change from small town, Western Slope Colorado and were looking for a small city. Jonathan grew up around Boston, and we have family nearby in the summertime, so we have visited the area many times. After a lot of hunting around (Portland ME, Portland OR, San Diego, etc) we landed here! Jonathan works from home doing IT support, and Kate is re-establishing her practice as a trauma-focused psychotherapist. We have a 22-year-old son in college on the other coast, and an old cat.
---
Peter Phipps is a retired newsman who now teaches journalism at the University of Rhode Island. My wife Odile and I live in Fox Point with our dog Fanny.
---
Holly Rieck and Justin Decker
---
Madeline (Maddy) Seiler moved to Providence almost five years ago from the DC area with her husband Gregory.  Originally from Davis, CA, she grew up going to Unitarian and Quaker services while also attending the Unitarian Church in Bethesda, MD, every summer when visiting her grandparents.  As an adult, she realizes how much her religious education and community shaped her core values, and she wants to pass along those values and experiences to her family, including her almost 3-year-old son Grant.  Maddy teaches high school English in Franklin, MA, and her husband manages international internships at Brown University.  Recently, her family moved to beautiful Barrington.  Her family enjoys traveling and spending time outdoors in nature — camping, hiking, beach visits.  We are excited to be a part of the First Unitarian Church community!
---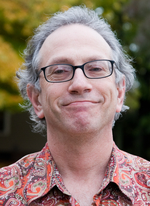 Rich Streitfeld comes to UU via Buddhism. Or maybe Judaism, or progressive politics. A native New Yorker and East Sider for 20 years, Rich DID live and work at the Providence Zen Center in Cumberland for seven years before hanging up his robes and picking up a CPA's pencil.  His sister has lived on a kibbutz in the Israeli desert since 1972. Community runs in his blood. Not an artist, Rich somehow has ended up hosting legendary home art parties on Hope Street for over a decade.  Community, right? (Yes, you ARE invited to "HOPE's ALIVE".)  He shares that home with his long-time partner Tina Toomey and felines SkyChief! and Puma. Rich swore he would NEVER have children.  Yonah, 22, is travelling the world on a slim budget and somehow in the snappiest clothes. Malcolm, 19, lives with Mom on the East Side and has been dubbed "The Bard of Tecumsahville" (dubbing by DAD).
---
Welcome to our new First Unitarian members
Class of Fall 2019
Pictured here are David Cruz, Steve Ahlquist, Nicholas Friesner,
William Rider, Norma Rossi-Mead, Rev. Charles Ortman.
Not pictured are Kody Harrison, Kate Colby, and Stacey Coyle. 
Rev. Charles Blustein Ortman
I had the great fortune of falling in with the wrong crowd at a very early age. In the end, it has opened up all kinds of wonderful possibilities for a life that I'm so very grateful for. Alternative service as a Conscientious Objector during the Vietnam War led me into a career in Social Work for many years. Being a child of the 50s and 60s opened me up to communication through music and a two-decade career as a singer/songwriter, which literally took me all around the world.
Meeting, marrying and living with Judy Blustein Ortman for the past 42 years has provided a partnership that has been central to my life and my ministry. Being an at-home father during the early years of our three children's lives was perhaps my most precious career. Although I must say that now, being the grandparent of three young, beautiful grandchildren rivals my position as father for being most precious!
After graduating from Meadville/Lombard Theological School at the University of Chicago, I was ordained to the UU ministry in 1992. I was elected and served on the Unitarian Universalist Association's Board of Trustees, and over the years have served congregations in Burlington, IA, Fitchburg, MA, and Montclair, NJ. In Montclair I had the great privilege of serving for 20 years and "retired" as Minister Emeritus in 2015. I then served two years as Interim Minister at First Unitarian Church, Providence RI and now serve as the Minister for Immigration and Sanctuary for the Rhode Island State Council of Churches. My ministry and my life have been a constant journey through and an exploration of experiences of awe, gratitude and service.
---
Norma Rossi Mead
A new resident of Providence, Norma Rossi Mead is enjoying her involvement with Inquiring Minds, Providence Village and Lifelong Learning Collaborative.  Her younger son and his wife are enthusiastic residents and her incentive for moving here after the death of her husband Walter Mead.  She was born, raised and educated in Wisconsin, lived in Chicago, Peoria and Germantown Hills, IL most of her life with brief residence in Eugene, OR.  Her primary career was in marketing and public relations, directing efforts for a medical complex, community college, and several nonprofits.  She has also worked in training and development, specializing in identifying needs for complex organizations.  She makes frequent visits to her older son, his wife and two sons in Des Moines, Iowa and enjoys traveling to new places.  She was a member of the Universalist Unitarian Church of Peoria and her lifelong faith of Reform Judaism is a strong faith foundation.  She has encouraged several friends and family members to visit her since her move here and has received enthusiastic endorsement for her choice of communities.
---
Nicholas Aaron Friesner
Nicholas grew up in Baltimore, a place that three generations of his family had called home. After escaping to Providence for college, he bounced between Baltimore and Connecticut before returning to Providence for graduate school. All told, he has lived on the East Side for a total of eleven years, the last eight of which he has joyously spent with his wife, Constance, and dog Clementine. Nicholas has a Ph.D. in Religious Studies and has taught religion and ethics at numerous colleges in New England; he currently works full-time for the Brown University Library. He began attending First U over the summer and discovered that it felt right for him.
---
Kate Colby
Kate Colby is a terrible cook and once roasted a chicken upside-down. She lives just down the street with her husband, Rusty; two kids, Willie (9) and Maggie (7); and good dog Boris. She grew up in the Boston area, interloped in California, and has been lurking around First Unitarian for many years. She is author of several books of poetry and literary essays and teaches in the Literary Arts Department at Brown.
---
Kody Harrison
Kody lives in Pawtucket with their dog Biscuit, after growing up in CT and attending college in Boston. Their vocation is as a clinical social worker and they work for a local child and family services agency, primarily as a therapist specializing in adolescent mental health and the LGBTQ community. In their down time, they love reading, exploring beautiful RI with their dog, spending time with friends, and enjoying their subscription at PPAC. Kody was drawn to First UU's welcoming congregation and dedication to social justice. They are happy to join the First UU community.
---
William Wells Rider
William has been attending First U for the past year and a half after moving to Rumford from Montpelier, Vermont. A lifelong UU, William was introduced to First U through the campus group of which he is now a regular member. Now in his final year at CCRI, where he attends on a promise scholarship, he is just beginning the transfer process. Upon transferring he plans to study sociology and economics or international relations. First U has been William's home away from home and he is excited to further deepen that connection.
---
Steve Ahlquist
Steve Ahlquist is an independent, progressive journalist with UpriseRI.com. He is married to Kathy Ahlquist and has three adult children.
---
---
David Cruz
I moved to the Providence area in the Fall of 2010 from sunny Florida. Raised Catholic I am happy and excited to have found a community at UU in Providence. I was raised in Manhattan, and have been lucky to have lived, and traveled in Europe. I have a Master's degree, and enjoys yoga, reading and meditation. My spiritual journey began in 1987, and have never looked back. The most important things to me are my family, friends, my animals (two cats), and the people I love. Connection and vulnerability are what make life so beautiful.
---
Stacey Coyle
It has been a blessing to be back at First UU Providence after 28 years. I am inspired to be an active member. This quote by Ram Dass has been an inspiration to be a member of First UU:
"I would like my life to be a statement of love & compassion- And where it isn't that's where my work lies"
---