Membership
Welcome to our newest First Unitarian members
Class of Spring 2022
My name is Adrian Soto, and I am a queer, agnostic, Florida-born 33-year-old. I am Latino and have lived in a few South American countries but now call Providence home. I have Scottish (Campbell) and Peruvian ancestry.
My hobbies include traveling, spending time with friends, hiking, art and music shows, oil painting, photography, guitar playing, anything science, gardening, and watching documentaries. I am a dog lover and have a long-haired mini-dachshund named Ollie. I've recently found a passion for photography and marketing, so my goal is to eventually becoming a freelancer.
I have a background in biochemistry (BS) ,and I work in sales. I am learning to become more immersed in the present moment, and I believe gratitude is everything. Please feel free to say hello, and if you need help with anything, please let me know.
Dwight Allen Ernest, born 1955, cis queer white male, he/him/they, father to twins born 2002, stepdad to another, born a few years before that, and multiply partnered long-term. Typographer, self-taught internet technical specialist and trainer, semi-retired. Interested in all forms of transportation, particularly maritime and aviation-related (ex private pilot). Privileged in many ways, including having a professional history traveling extensively my entire career. Passionate about Iceland (visit at least once a year) and the Nordic countries. Ex-expatriate (Germany for four years; England for three years).
Primarily interested in service to racial, gender, and economic justice, and to the right of women to control their own bodies. Deeply concerned about the slide toward fascism and intolerance that is happening in the US and elsewhere, and about the loss of nuance, literacy, and reasoned dialogue. Spiritual orientation is rooted in liberal protestant tradition, Bread & Roses socialism, deep respect for the reform Jewish tradition and for Buddhism, and shaped by the teachings of Carl Jung and Joseph Campbell. Fascinated by the universality of myths and legends (e.g., the Icelandic Sagas) and what they mean about being human.
Former member/friend of several UU congregations in the Boston metro area since 1991. Late beloved stepmother Gaye Laurell was a long-serving DRE in two Cleveland-area congregations. Served as a volunteer member of the UUA's Electronic Communications Committee shortly after the web was founded, and on a team that put several GAs online beginning about 23 years ago. It may take me a while to discern where I want to apply my effort with you all. I am grateful to have found this beloved community.
Vincent Klinga: I moved to the area this past year. I previously lived near Boston, and my work as a bridge engineer is still based there. In my day job, I'm most passionate about serving on our DEI committee trying to reduce bias and increase racial and gender equity through overhauling our organizational processes.
Outside that, I'm an amateur story-teller and board game designer. I'm part of the LGBT+ Soul Circle here at First U. I'm also planning to soon start a peer-to-peer DBT (Dialectical Behavioral Therapy) Skills meetup group. I've previously volunteered as a trained facilitator for a mood disorder support group, and I want to create something similar sharing and expanding on coping skills with others using the DBT framework.
I'm also an occasional hiker/swimmer and avid movie-watcher. As faith goes, I largely draw from pantheism, meditation, psychology, Paganism, my Christian upbringing (begrudgingly), song lyrics, and Disney movies.
Samantha Taylor and Evan Jones have two wonderful, newly adopted children: Jai'lise and Joshua are 10 and 9. As a family, we enjoy traveling, movie nights, swimming, and being with extended family who are all spread far and wide. We look forward to growing in the new church community and meeting other like-minded families.
Carla McLaughlin & Carl Mitsch: We were born in the Midwest (Minnesota and Indiana) and raised in different wings of the Christian church. The exclusivist doctrine and inflexible dogmas drove us away from religion, but then we found Universal Unitarianism. We are so happy to be part of the faith-based community at First U that embraces our principles.
We both work as designers and live in Rumford with our two children and assorted animals. We enjoy front yard gardening and making birdhouses in our free time.
Mary Kate Ragno, originally from Smithfield, RI, lives in Plainville, MA with her partner Chris, and their two cats. She went to Providence College and lived in Providence for years after graduating. She currently works as a behavior analyst and professor.
---
Class of Winter 2021
Karen "Karena" Rand Anderson: I grew up in upstate NY attending a Baptist church with my mom but was always seeking spirituality further afield. Questing after mystery in my teens, I started attending services at the beautiful Unitarian Universalist Society of Schenectady, which was right down the street from my grandmother's house.
I first came to Providence in 1971 to attend RISD. After graduating, I moved to Connecticut, where I had a marriage, two daughters – who are now grown and married, one in Brooklyn and the other in Washington, DC – and further questing. Leaving that life and marriage in 2010, I was fortunate to be able to return to Providence after 30 years, where I rediscovered old neighborhoods, old friends, and a reconnection with my alma mater. My art career began to blossom, thanks to the vibrant Providence arts scene. I attended a few services at First U back then but wasn't ready to make a commitment. With the onset of the pandemic and feeling a strong need for community and shared spirituality, I realized that what I was looking for was right there at the corner of Benevolent and Benefit Streets.
A few years ago, I moved from the East Side to a loft in Pawtucket where I live with my little rescue pup, Ginger. I also have a studio in Pawtucket where I paint, mostly abstract landscapes, and do lots of thinking and writing. And I was a professional musician and singer for a number of years way back when, playing piano, guitar, mandolin, and dulcimer. Perhaps my involvement with First U will help rekindle that part of my life.
Thomas "Phoenix" Robbins has been a participant in the Unitarian faith in Kansas, Arizona, Texas, and Rhode Island.  In November 2020, Phoenix moved from Denton Unitarian Universalist Fellowship in Texas for employment and has been attending First U since then.  Phoenix enjoys rollerblading, snow skiing, billiards, live musical performances, and going to the movies.
Nathaniel Fuchs: Originally from southern Massachusetts, Nathaniel loves hiking, kayaking, and all things outdoors. He's looking forward to participating in the First U's thoughtful and accepting community.  Having completed a Fulbright Scholarship in Norway, Nathaniel moved to Providence in 2018 for his Master of Public Health program at the Brown University School of Public Health. After completing his degree, Nathaniel began working on the COVID-19 effort for the Rhode Island Department of Health as an epidemiologist. Starting in 2021, he accepted a senior epidemiologist position working on the drug overdose surveillance program.
Margery "Margy" Powell: I moved to Providence from Newburyport, MA, in November of 2020 to live near my son, now that I am fully retired. I have been a UU for the past 15 years. First U was where I knew I could make new friends. I grew up in Connecticut and have three grown children and four grandchildren. I enjoy walking my son's dog around the neighborhoods of the East Side where I live, taking classes through the Lifelong Learning Collaborative, cooking, and participating in the Women's Alliance and a Chalice Circle.
Temple Fawcett: Temple started her involvement with First U about 10 years ago when she began attending the Women's Alliance with her dear friend and colleague Mary Finger, who had been longtime member here at the church.  Her attraction to Unitarianism is in part through the emphasis on human rights and what was described in one place as Unitarianism's "radical roots." This carries over from her Depression-era childhood and beyond, in a quite different Episcopal church affiliation that lasted through her early 30s.
Temple was an elementary school teacher and music and art specialist for many years, followed by a number of years working for government grants that involved teacher education, mainly in inner city communities.  One of these experiences was directing a training program for a certificate in early childhood education.  These experiences led to her teaching elementary and early childhood education at what was then Roger Williams College, from which she retired 30 years ago.
Before moving to Providence, Temple lived in Boston, Philadelphia, and finally in Fairhaven, MA.  In recent years, she spent much of her time making art, especially felt figures.  She is a member of the Northeast Feltmakers Guild and has shown her work in a number of galleries, including First U.
---
Class of Spring 2021
Kristen H. is excited to be joining First U and appreciates the support and insights the church has provided her and her two young children since they started attending a couple of years ago. She works remotely for a CA-based software company and enjoys spending time with family and friends, running along the waterfront, seeing live performances and supporting local boutiques, breweries and restaurants. Born and raised in RI, she recently returned to Providence after living in New York City for over a decade. Kristen is looking forward to becoming more involved and seeing everyone in person again later this year!
Kati-Jane and Ryan Childs moved to Providence from Tuscaloosa, Alabama in the summer of 2017 with their son, Donovan. Kati-Jane is a recent BU Law graduate who is currently clerking with the Rhode Island courts. Ryan is studying history remotely at Rhode Island College. Donovan, a laconic autist who attends Carnevale Elementary, enjoys singing and trips to the beach. Before they moved to Tuscaloosa, where Kati-Jane completed an MFA in creative writing, they lived in Charleston, South Carolina, where Ryan worked as a general manager at Caviar & Bananas and Persimmon Café. Kati-Jane and Ryan were both raised in interfaith homes (Catholic-Presbyterian and Catholic-Episcopalian, respectively), most recently identified as agnostic or atheist, and came to First U during the pandemic, in search of conscientious community for their family.
Rob and Karen Nicholson are recent newcomers to Providence, having migrated back to the East Coast after living in the Midwest for 14 years.  Karen originally hails from outside Boston and is enjoying reacquainting herself with the Ocean State.  Both Rob and Karen have been UUs for more than twenty five years, having belonged to congregations in Maryland and Des Moines.  They enjoy exploring the natural world, history, cooking and reading and look forward to rediscovering New England from their home base in North Providence.
Steve and Kathy Kloeblen moved to Bristol, Rhode Island in 2017 after having raised their 4 (grown) children in Connecticut. They are happy to be back in the Northeast after a four-year interlude in St. Augustine, Florida. They are new to the U.U. Church and drawn by the loving / inclusive community with which places strong value in social ministries and the intrinsic value of all people and the earth.
Steve and Kathy are semi-retired with Kathy having had a successful career as a nurse and Steve working as an executive in the information technology industry. We love all things outdoors and are committed to contributing to positive social change in an inclusive manner while preserving our earth's life systems for future generations. Steve and Kathy are lifelong learners and seek to increase their awareness and understanding through engagement in the broader community, thoughtful listening, travel, and ongoing interdisciplinary post-graduate education. We look forward to participating in the First U community, learning from all of you and contributing in a way that is impactful. '
A native Rhode Islander, Jen Maloney lives in Warwick with her husband and two young children. Jen learned about the First Unitarian Church of Providence by attending a Celebration of Life service for a family member of a dear friend. Enamored with the space held both physically and spiritually, she kept coming back. The moving sermons, beautiful music and warm, inviting community resonated. Jen has worked in the field of continuing medical education for nearly 20 years, and currently works in the Division of Biomed at the Warren Alpert Medical School of Brown University. Her family had just gotten into the swing of getting out of the house on time (no small feat) to attend Sunday services right before COVID social isolation regulations hit. Thanks to the incredible Kids Ministry outreach efforts during COVID, Jen became even more acquainted with the Providence UU community. Either by attending virtual services live or on-demand as life allows, and taking the pathway to membership courses online.
Cheryl Lisi was a lifetime Catholic that decided it was time to make a change and officially join First Unitarian. Cheryl and her husband Thomas have two adult children and two Weimaraners. Both are native Rhode Islanders.  She is an oncology nurse and is fortunate to work with talented, dedicated nurses, physicians and staff to care for the patient population.  Her hobbies include knitting, gardening, and taking care of the birds that visit her feeders throughout the year. And she loves to travel.
---
Class of Spring 2020
Alison Akers sings in the choir at First U. In fact, she has joined a choir everywhere she has lived, which includes New Jersey, Rhode Island, Virginia, North Carolina, Georgia, and Rhode Island again, where she has lived for 25 years. She earned a Master of Arts in Teaching at RISD and has taught art at Scituate Middle School, Portsmouth High School, and Wheeler after school. Alison earned an MA in Mental Health Counseling at Lesley University in Cambridge, MA. She has worked for Family Service of RI, Justice Research Institute, Seven Hills, and after 2000 hours of supervised work has earned her License in MHC and has a private counseling practice. Her daughter attends Holderness School, an Episcopal boarding school in NH. Alison enjoys swimming and skiing with her daughter. Although Alison has a movement disability in her neck, she doesn't let that get in the way of anything. She and her daughter enjoy their beloved Basset Hound named Cookiedough and residing in Lincoln. Alison looks forward to meeting new people and volunteering at First U.
---
Annie Bissett and Lynn Koerbel moved to Providence in September, 2018, from Northampton, MA. They learned from a neighbor that Neil and Cheryl Bartholomew, their other neighbors, were involved with First U. When they looked at the church website, Lynn recognized Fred Jodry, whom she had sung with back when everyone was very young. They visited First U one Sunday in October and found the most welcoming congregation they'd ever experienced. They never looked back. Annie is an artist and printmaker. Lynn teaches at the Mindfulness Center at Brown University School of Public Health. Both come from families dedicated to service, faith, and community. They live on the East Side with their yellow lab Zuzu, down the street from Cheryl and Neil, and up the street from Cathy Seggel. It all seems fated now, and they're enjoying getting to know the community.
---
Randy Carbo is a native of upstate New York. He now lives in Hopedale, Massachusetts, with his two children, Alex and Elliot, and their cat Mittens. He has been attending UU services for 12 years. Randy is a research engineer at Bose Corporation and has a PhD in acoustics from Penn State. He loves the ocean, folk music, cooking, and creating.
---
Erik Gould, Rebecca Siemering, and their daughter Asha Gould call Pawtucket home. Erik grew up in upstate New York and went to school there and in Ohio. Since 1991, he's lived in Rhode. He makes pictures and grows blueberries. Erik has been the museum photographer for the RISD Museum in Providence since 1997. He has mentored high school-aged students at New Urban Arts, an afterschool youth arts organization in Providence. Erik has a BA in Art from SUNY Geneseo and an MFA from Ohio University. He has exhibited his work extensively throughout New England. Several of his photographs are the collection of the RISD Museum. Rebecca moved to Rhode Island in 1997 after graduating from Washington University in St. Louis with a BFA in Sculpture. She moved around the Midwest and South with her family while her dad pursued a career as a journalist and "food futurist." She grew up helping him in the kitchen testing recipes, reviewing restaurants, and listening to him interviewing food celebrities for local and national radio. Rebecca is a fiber artist whose work is in the collection of Fidelity Investments; many of her works have gone on tour with Fiber Art International and the Fuller Craft Museum. For a decade she ran the Providence Art Windows program in Downcity Providence. She is currently the Class and Programs Director at the Handicraft Club on College Street.  An active gardener, Rebecca makes jam from the prolific raspberries, blackberries, and blueberries in the yard. Asha attends Francis J. Varieur School in Pawtucket, is an avid student and is a rambunctious redhead nicknamed the "Red Rocket" by the ladies of the Handicraft Club.
---
Robyn, Brad, Rylee, and Quincy Hall moved to Rhode Island in early 2020 and are happy to make Rhode Island home. They most recently lived in Ohio where they were members a Unitarian Universalist church. Robyn and Brad both remain with previous employers, which has eased the transition of moving. They are committed to being in a better world, and First U has already become home in continuing on that journey. Brad, originally from a small town on the coast of Michigan, is a graduate of Michigan State and an engineer. Robyn is from Florida. Both are excited to be back near the water and Brad to still have a real fall and winter. The girls are sweet firecrackers. The family is appreciative of First U's warm welcome and looks forward to being with everyone again soon.
---
Peter Laarman a retired United Church of Christ minister who moved here from Los Angeles in November 2019. He first fell in love with Providence when he attended Brown many decades ago. He was an activist as an undergraduate, and activism has shaped his entire life. After college he spent a few years as a community organizer before going on to a 16-year career in the U.S. labor movement, running public relations for the American Federation of Teachers in D.C. and later taking the same role for the United Auto Workers in Detroit. At age 40, he decided to train for ministry at  Yale Divinity School. As he was wrapping up his time in New Haven, he had the great good fortune to be called to serve as the sixth senior minister of New York's historic Judson Memorial Church and was thereupon ordained at Yale's Battell Chapel. After 10 wonderful and tumultuous years at Judson, he was invited to lead a Southern California network called Progressive Christians Uniting. In 2014, he retired from that position following another 10-year tenure, but he remained in L.A. to lead a faith-based project focused on policing and mass incarceration for an additional five years before deciding that 15 years of California sunshine is enough. He enjoys hiking, reading, and cooking and continues to focus his attention on issues related to race, class, and religion.
---
Maureen Moynihan was raised UU primarily in New Jersey. She has lived in various states and a few countries. She recently moved to Providence with her family to be closer to extended family on the East Coast. Maureen practices meditation, yoga, weight lifting, and speech pathology. She enjoys hobbies including gardening, cooking, knitting, crochet, reading, writing, and other creative endeavors. She looks forward to exploring opportunities in the community for fellowship and service to others.
---
Colin Murray (shown here with his daughter) and his wife Dana, also a new First U member, live in Edgewood with four kids under the age of 8. Initially drawn to the church by the promise of one hour of serenity away from the children, they stayed for the welcoming community and exceptional sermons. Colin owns Murray Wealth Strategies, a financial planning practice that guides people through the critical financial events in their life. He also volunteers with Family Reach, offering pro bono financial advice to families affected by cancer. Colin serves on the Board of the Rhode Island chapter of the Financial Planning Association.
---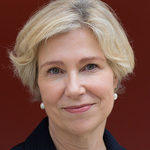 Kim Noble found First U through dear friends, Sean and Anne Connor. After attending services for a while, she is glad to join the church and hopes to continue to deepen her connections as a full-fledged member. For her, worship services at First U are inspiring, challenging, and spiritually nourishing.  Kim and her husband moved to Providence 10 years ago to experience life in this beautiful quirky city. While here, Kim has worked first at City Year and now at Brown University in fund development. In spare time, she loves to read, cook, hike, and travel. She is happy that some of these pursuits can still be done in person this summer.
---
Lee Rodman moved to Providence in 2019 and has been grateful to find a faith community at First U. Questions she is wondering about these days include: How can I honor the spiritual lineages that guide and nourish me? How can communities work together to keep each other safe and hold each other accountable? Who were my ancestors, and what were their lives like? Lee loves singing, puzzles, and trail mix.
---
Chris Sanacore and Alice Rockswold are Providence residents who are excited to join First U. Chris is a native Rhode Islander, and Alice is from Minnesota. "We've been looking to refill our spiritual and theological jugs for a long time, and we have been so happy with the welcoming community we've seen at the First U congregation." Both Chris and Alice work for Providence Public Schools and have a passion for helping Providence students succeed. Chris works in the central office as the district's Innovation Specialist, and Alice is a fifth-grade ESL teacher at Carl G. Lauro Elementary on Federal Hill. They both like to cook, volunteer for social justice organizations, getting way into Scrabble (mainly Alice), and reading before bed.
---
Class of Winter 2020
---
Dana Borrelli-Murray is thrilled to shake a lifetime of Catholic guilt and officially join First Unitarian. With a growing brood of biological and foster children, Dana and spouse Colin searched for a spiritual community and are thankful to have found First U.  A native Rhode Islander, Dana is related to one in every five Italians in Providence and always knows where to find the perfect party pizza. Committed to social justice and community-making, she is the Chair of the Board for the Children and Youth Cabinet of RI (CYCRI) and the Chair of the Board for Trinity Academy for Performing Arts (TAPA), a performing arts charter school in Providence. Dana plays saxophone with the Extraordinary Rendition Band, creating raucous noise for social causes.  By day, Dana is the Executive Director of the Highlander Institute, a Providence-based nonprofit organization.  Highlander Institute partners with communities to imagine and create more equitable, relevant, and effective schools. Highlander Institute focuses on creating student-centered, personalized learning environments, particularly for historically underserved student populations.
---
Anne Bryant
---
Carolyn Decker is a graduate student at URI studying diamondback terrapin ecology. She is the co-founder of the expressive arts partnership Endless Beautiful (www.endlessbeautiful.com). Carolyn loves science and poetry, and she is excited to officially become a member here at First U. She lives in Providence with her partner Lucas and their cat Bella.
---
Jenn DeLaney is relatively new to Providence and the UU Church. She moved to Providence about three years ago after living in over a dozen places over the last 20 years. She's loved every moment since she's been here and is looking forward to the next 20 years! She's attended just about as many churches in that time and is glad she's finally found one that fits her. She lives with her dog Morgan, whom she adopted from China – the best thing she's ever done! Jenn loves to spend her time outside and loves the seasons of New England. She's passionate about the environment and her work – building solar farms. Jenn is really looking forward to getting to know the community at First U and continuing to learn and grow as part of this congregation.
---
Julie DiBari just moved to Providence after 13 years in Newport where she was a member of Newport's UU Channing Memorial Church. She is excited by the energy of the Providence congregation and the beautiful church and RE spaces. Julie is an activist and business owner. In her work she supports organizations in moving toward their next phase of growth through strategic planning, organizational development, and evaluation. She works with nonprofits, foundations, government, and collaborations, including with for-profit businesses, to address entrenched issues. As a former foster youth, her lifelong goal is to ensure those directly impacted by the issues are key decision makers in identifying the problems and the solutions. As a volunteer she works on government reform, a woman's right to bodily autonomy, ending the epidemic of sexual assault, equity in healthcare, ending mass incarceration, eradicating prison records that follow a person, and ensuring schools offer opportunities for all to see a pathway to success. She supports apprenticeship and experiential educational models in addition to classroom-based learning. She cheers organizations that seek to address nepotism and bias in education and employment opportunities. She has a wonderful husband, John, and two wonderful children, Ella, 12, and Gabe, 10, who are the most important things in her life.
---
Susie Dorr has shadowed my born-and-bred Unitarian husband Greg Kniseley through the halls and pews of First U for about 30 years and finally decided to come out into the light. I was inspired to take this plunge into membership after listening to last year's crop of eighth graders share their beliefs and questions during the Coming of Age service. I hope I can match their courage in making myself and my views known and find ways through First U's vast array of social justice programs to actively work for positive change. I had a rewarding career as a teacher. I love travel, photography, and being a grandmother.  I'm also looking forward to supporting the congregation's creativity through the Art Collective.
---
Lisa Gaumond and Paul Ritualo
met at a friend's house in the fall of 2012 and married five years later in the same home where they first had their chance encounter.  They live in the Elmhurst section of  Providence with Paul Ritualo Jr, who just turned 13, and 10-month-old puppy Pip (AKA: pipsqueak).  Paul Sr. grew up in the Catholic Church, and Lisa's religious upbringing was mostly Congregational.  When looking for a church for their newly formed family, friends recommended the The First U of Providence.  During their initial visit they were both very impressed with the depth and breath of Rev. Liz's sermon, while also
delighted to discover other friends among the congregation. Over the following year they grew to love the sense of community and strongly embrace the seven UU Principles.
---
Johnanna Hernandez: My son Angel and I are from Guatemala.  We arrived in Providence almost two years ago. I remember when I arrived at the airport in Providence. I felt very happy. But at the same time I was worried about not speaking English  because the people I was going to live with are English-speaking Americans.  I worried about not being able to communicate. But that family taught me a lot. They were my teachers and taught me  my first English words. They helped me a lot, and they still do. Shortly after I arrived in Providence, I started ESL classes. Now I have one year and five months in Genesis Center. I come from an evangelical family, and my grandmother was Catholic. I thank you for knowing the family that I lived with in Rhode Island because, thanks to them, I have the pleasure of meeting many people. They are very good, and they taught me to trust people again. Because of everything that has happened in my life, I didn't trust anyone in the past. With their love and kindness, they helped me move on.  I am very happy to attend church together with my son and to be part of the community of the First Unitarian Church.
---
Karen Longeteig:
 I became a Unitarian in Paris when I was searching for community and non-toxic exposure to religion for our two young daughters.  I kept coming for myself, as it was so refreshing after Presbyterianism.  In my early life I helped my first husband dodge the draft by serving in the Peace Corps together in India.  The Foreign Service came next, in Islamabad (where I met husband Hasan Khan), Washington DC, and Jakarta, after which I took up full-time child-raising in Paris, Geneva, and Lexington.  Becoming interested in environmental issues and gardening/landscape, I qualified as a landscape designer and practiced residential design for 20 years.  Downsizing to Providence, we enjoy city living again and walking to amenities.  We both retired recently (making the two cats happy).  I joined Grace Note Singers here, a group that sings for the dying, and I hope to do other singing eventually. I enjoy laboring in my tiny garden.  Our two daughters live in England and Chicago.
---
Kate and Jonathan Niles moved to Providence in October 2019 after living in Durango, CO, for 22 years. We needed a change from small town, Western Slope Colorado and were looking for a small city. Jonathan grew up around Boston, and we have family nearby in the summertime, so we have visited the area many times. After a lot of hunting around (Portland ME, Portland OR, San Diego, etc) we landed here! Jonathan works from home doing IT support, and Kate is re-establishing her practice as a trauma-focused psychotherapist. We have a 22-year-old son in college on the other coast, and an old cat.
---
Peter Phipps is a retired newsman who now teaches journalism at the University of Rhode Island. My wife Odile and I live in Fox Point with our dog Fanny.
---
Holly Rieck and Justin Decker
---
Madeline (Maddy) Seiler moved to Providence almost five years ago from the DC area with her husband Gregory.  Originally from Davis, CA, she grew up going to Unitarian and Quaker services while also attending the Unitarian Church in Bethesda, MD, every summer when visiting her grandparents.  As an adult, she realizes how much her religious education and community shaped her core values, and she wants to pass along those values and experiences to her family, including her almost 3-year-old son Grant.  Maddy teaches high school English in Franklin, MA, and her husband manages international internships at Brown University.  Recently, her family moved to beautiful Barrington.  Her family enjoys traveling and spending time outdoors in nature — camping, hiking, beach visits.  We are excited to be a part of the First Unitarian Church community!
---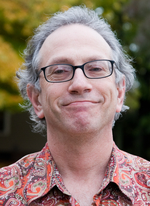 Rich Streitfeld comes to UU via Buddhism. Or maybe Judaism, or progressive politics. A native New Yorker and East Sider for 20 years, Rich DID live and work at the Providence Zen Center in Cumberland for seven years before hanging up his robes and picking up a CPA's pencil.  His sister has lived on a kibbutz in the Israeli desert since 1972. Community runs in his blood. Not an artist, Rich somehow has ended up hosting legendary home art parties on Hope Street for over a decade.  Community, right? (Yes, you ARE invited to "HOPE's ALIVE".)  He shares that home with his long-time partner Tina Toomey and felines SkyChief! and Puma. Rich swore he would NEVER have children.  Yonah, 22, is travelling the world on a slim budget and somehow in the snappiest clothes. Malcolm, 19, lives with Mom on the East Side and has been dubbed "The Bard of Tecumsahville" (dubbing by DAD).
---
Class of Fall 2019
Pictured here are David Cruz, Steve Ahlquist, Nicholas Friesner,
William Rider, Norma Rossi-Mead, Rev. Charles Ortman.
Not pictured are Kody Harrison, Kate Colby, and Stacey Coyle. 
Rev. Charles Blustein Ortman
I had the great fortune of falling in with the wrong crowd at a very early age. In the end, it has opened up all kinds of wonderful possibilities for a life that I'm so very grateful for. Alternative service as a Conscientious Objector during the Vietnam War led me into a career in Social Work for many years. Being a child of the 50s and 60s opened me up to communication through music and a two-decade career as a singer/songwriter, which literally took me all around the world.
Meeting, marrying and living with Judy Blustein Ortman for the past 42 years has provided a partnership that has been central to my life and my ministry. Being an at-home father during the early years of our three children's lives was perhaps my most precious career. Although I must say that now, being the grandparent of three young, beautiful grandchildren rivals my position as father for being most precious!
After graduating from Meadville/Lombard Theological School at the University of Chicago, I was ordained to the UU ministry in 1992. I was elected and served on the Unitarian Universalist Association's Board of Trustees, and over the years have served congregations in Burlington, IA, Fitchburg, MA, and Montclair, NJ. In Montclair I had the great privilege of serving for 20 years and "retired" as Minister Emeritus in 2015. I then served two years as Interim Minister at First Unitarian Church, Providence RI and now serve as the Minister for Immigration and Sanctuary for the Rhode Island State Council of Churches. My ministry and my life have been a constant journey through and an exploration of experiences of awe, gratitude and service.
---
Norma Rossi Mead
A new resident of Providence, Norma Rossi Mead is enjoying her involvement with Inquiring Minds, Providence Village and Lifelong Learning Collaborative.  Her younger son and his wife are enthusiastic residents and her incentive for moving here after the death of her husband Walter Mead.  She was born, raised and educated in Wisconsin, lived in Chicago, Peoria and Germantown Hills, IL most of her life with brief residence in Eugene, OR.  Her primary career was in marketing and public relations, directing efforts for a medical complex, community college, and several nonprofits.  She has also worked in training and development, specializing in identifying needs for complex organizations.  She makes frequent visits to her older son, his wife and two sons in Des Moines, Iowa and enjoys traveling to new places.  She was a member of the Universalist Unitarian Church of Peoria and her lifelong faith of Reform Judaism is a strong faith foundation.  She has encouraged several friends and family members to visit her since her move here and has received enthusiastic endorsement for her choice of communities.
---
Nicholas Aaron Friesner
Nicholas grew up in Baltimore, a place that three generations of his family had called home. After escaping to Providence for college, he bounced between Baltimore and Connecticut before returning to Providence for graduate school. All told, he has lived on the East Side for a total of eleven years, the last eight of which he has joyously spent with his wife, Constance, and dog Clementine. Nicholas has a Ph.D. in Religious Studies and has taught religion and ethics at numerous colleges in New England; he currently works full-time for the Brown University Library. He began attending First U over the summer and discovered that it felt right for him.
---
Kate Colby
Kate Colby is a terrible cook and once roasted a chicken upside-down. She lives just down the street with her husband, Rusty; two kids, Willie (9) and Maggie (7); and good dog Boris. She grew up in the Boston area, interloped in California, and has been lurking around First Unitarian for many years. She is author of several books of poetry and literary essays and teaches in the Literary Arts Department at Brown.
---
Kody Harrison
Kody lives in Pawtucket with their dog Biscuit, after growing up in CT and attending college in Boston. Their vocation is as a clinical social worker and they work for a local child and family services agency, primarily as a therapist specializing in adolescent mental health and the LGBTQ community. In their down time, they love reading, exploring beautiful RI with their dog, spending time with friends, and enjoying their subscription at PPAC. Kody was drawn to First UU's welcoming congregation and dedication to social justice. They are happy to join the First UU community.
---
William Wells Rider
William has been attending First U for the past year and a half after moving to Rumford from Montpelier, Vermont. A lifelong UU, William was introduced to First U through the campus group of which he is now a regular member. Now in his final year at CCRI, where he attends on a promise scholarship, he is just beginning the transfer process. Upon transferring he plans to study sociology and economics or international relations. First U has been William's home away from home and he is excited to further deepen that connection.
---
Steve Ahlquist
Steve Ahlquist is an independent, progressive journalist with UpriseRI.com. He is married to Kathy Ahlquist and has three adult children.
---
---
David Cruz
I moved to the Providence area in the Fall of 2010 from sunny Florida. Raised Catholic I am happy and excited to have found a community at UU in Providence. I was raised in Manhattan, and have been lucky to have lived, and traveled in Europe. I have a Master's degree, and enjoys yoga, reading and meditation. My spiritual journey began in 1987, and have never looked back. The most important things to me are my family, friends, my animals (two cats), and the people I love. Connection and vulnerability are what make life so beautiful.
---
Stacey Coyle
It has been a blessing to be back at First UU Providence after 28 years. I am inspired to be an active member. This quote by Ram Dass has been an inspiration to be a member of First UU:
"I would like my life to be a statement of love & compassion- And where it isn't that's where my work lies"
---