Our Minister and Staff
** First Unitarian currently has two openings for part-time staff positions during the church program year. They are Religious Education Program Assistant and Youth Music Assistant. Click the links to access position descriptions. For more information or to apply, contact Director of Operations Nancy Forsstrom at admin@firstunitarianprov.org.
First Unitarian Church of Providence is committed to diversity and inclusion in the workplace. We encourage people from marginalized communities to apply.
Rev. Elizabeth Lerner Maclay, Senior Minister
Raised Unitarian Universalist in Newton MA. in a family with both Jewish and Catholic roots, Rev. Liz earned a Masters of Divinity and an advanced Masters in Theology from Harvard Divinity School. Her academic interests are ancient Greek religion and culture, Hellenistic Judaism and early Christianity, as well as the history of women in western religion.
Rev. Liz has served UU congregations in Lexington, MA, Mt. Kisco, NY, and Silver Spring, MD. For years she served on the board of UUs for Jewish Awareness. She also served on the Continuing Education (CENTER) committee of the Unitarian Universalist Ministers Association (UUMA), helping to plan the UUMA's ground-breaking first Institute for Excellence in Ministry, and co-chairing the second Institute.
Since 9/11/2001 Liz has built a strong interfaith relationship with the Ahmadiyya Muslim Community USA. She is committed to building a multiracial, multicultural community within and beyond our congregations. Parish ministry remains her passion and calling.
Liz lives in Lincoln with her husband Tim Maclay and two very friendly flat-coated retrievers: Blue and Rannoch. Liz and Tim have two adult children; Rachel lives in Pennsylvania and Alex lives near Baltimore.
min@firstunitarianprov.org
---
Rev. Roger Peltier, Assistant Minister for Pastoral Care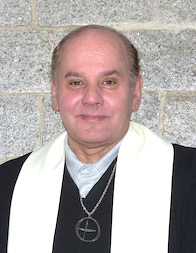 Rev. Roger was ordained within the UUA and has 18 years of parish ministry experience. Rev. Roger is always available for one-to-one pastoral care for all your life needs. He manages the First U Pastoral Care Network, including the Lay Ministry Team, Care Crew, Buddy Program and grief support. Additionally, he supervised the Small Group Ministry program including Chalice Circles, Soul Circles and Mindful Grieving. Rev. Roger lives in Cranston with his husband, John Hickey and their yellow lab, Pete.
pastoralcare@firstunitarianprov.org
---
Mandy Neff, Interim Director of Religious Education
With 20 years' experience as a religious educator, Mandy is the author of two youth curricula and currently serves as president of the New England chapter of LREDA. Her special interests include addressing climate justice, anti-racism, equipping youth with strong leadership skills, and using the arts as a pathway to spiritual growth. Mandy lives and hikes in Massachusetts with her husband Andy Gatchell. They have three young adult children, a cat, and a delightfully scruffy dog. Mandy begins her work at First Unitarian on August 22, 2022.
dre@firstunitarianprov.org
---
Nancy Forsstrom, Director of Operations
Nancy joined our staff in 2018 and keeps track of the day-to-day life of the church, working closely with the minister, Prudential Committee, and staff team to keep things running smoothly. A Rhode Island native, Nancy recently moved back after 20+ years in Connecticut where she served as senior minister of two American Baptist churches. She has degrees in English, New Testament Studies, and Humanities. Nancy is also an experienced fundraiser and combines creativity with organizational skills.
admin@firstunitarianprov.org
---
Jennifer Nardone, Membership Coordinator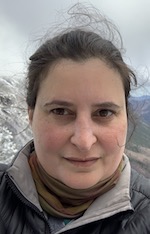 Jenn started attending First Unitarian in 2000, when her adult son was a year old. She has been involved in many different groups at the church before serving in her role as the Membership Coordinator. She has a love of art, especially textiles, and of hiking. She currently lives in Rhode Island with her husband Jon, her son Theo (a high school aged human), and the most beloved member of her family Hazelnut (a middle aged canine), who you may see on occasion at the church.
mem@firstunitarianprov.org
---
Beth Armstrong, Interim Music Director
Beth joined First Unitarian and its choir in 2001. A choral director by profession, she has often helped out in the church music program when needed. Most recently, she served as sabbatical music director in the fall of 2019. Beth lives in Warren with her husband Stew. They enjoy golf in the summer, getaways to Savannah, Georgia, in the winter, and summer retreats on Star Island.
musicdirector@firstunitarianprov.org
---
Walter O. Sotelo, Administrative Assistant
Walter came to First Unitarian in 1998. He oversees all financial aspects of the church, maintains the database, and provides technical office support. Originally from El Salvador, he has lived in Providence since he was 14. Wally has two daughters.
assist@firstunitarianprov.org
---
Jaime Durango, Building Manager
Jaime has been with First Unitarian since 2001. He is in charge of all maintenance of the Meeting House and the Parish House as well as daytime security Monday through Friday. Originally from Colombia, he lives in Pawtucket with his wife. They have two adult children.
---
Pedro Vasquez, Evening Security and Sunday Building Manager
Pedro has been with First Unitarian since 2009. He is married with two grown children and lives in Pawtucket.
---
Rev. Eugene Dyszlewski, Community Minister
Gene is an ordained minister in the United Church of Christ. He is a religious leader and community activist who has served churches in Rhode Island and Delaware. He has served on the boards of numerous civil rights and human service organizations. Currently, Gene is the interim pastor at Lime Rock Baptist Church in Lincoln, RI.