Thursday, March 19, 2020
---
Friday, March 13, 2020
Buddy Up!
I am so in about this buddy system we're creating.  It's hard to be away from our church, from members and friends who move through our spaces – through my heart – every day, from the staff which is a close and committed team.
There are lots of ways we're working on this, and one of them is our brand-new buddy system.  You get a buddy, and you talk to them once a day.  I recommend a pre-arranged time, but whatever works for you is what you should do.  Carve out at least half-an-hour to touch base – talk about how you're feeling, how things are going for you, what you're trying, what you're learning, what you're missing or fearing or hoping for.  Just, you know, talk.  (And when it's your turn to listen, listen.)
I am doing this with the chair of my Committee on Ministry, Martha Rice Sanders.  In fact we just talked for about 45 minutes, before I wrote this.  It was a really good talk, and it has made a big difference in my day.  I can feel the easing in my spirit, the gladness of connection, the renewal of my sense of church, that comes with this conversation.
This also can help if any of us are singletons living alone – if we aren't feeling well or need some help, our buddy call can be a back-up plan to make sure we have someone checking on us and making sure we're alright.  But really, this is for everyone.  Newcomers, recent members, friends, longtime members, older, younger, partnered, single, parenting or not, this is for you.  If you're not sure who you want for a buddy but you know you want someone in a similar circumstance to your own – or maybe a very different one for a change of pace – just let Rev. Roger know and he'll follow your inclinations in matching you with your buddy. (click here to see Roger's note about Buddies in his recent post).
There are going to be hardships in the time ahead, but there are also going to be good lessons and opportunities for fulfillment and blessing.  The buddy system is definitely one of the good things offered by this time – I hope you'll take advantage of it.  It is really, really worth it.
Much love,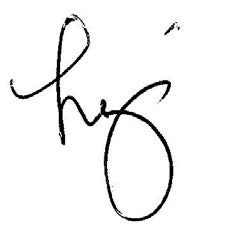 Liz
---
Thursday, March 12, 2020
Dear First U family,
Well these days keep surprising us;  sometimes things happen we weren't expecting, sometimes a turn of events takes us by surprise.  The Prudential Committee is being very vigilant to follow recommendations to keep our community safe, and so am I.  It's not fun to be physically apart from each other, and it's certainly not convenient.  But it is very important.  Ministers from other areas harder hit are telling us that they wish their congregations had acted sooner to close their spaces and safeguard their people.  Guided by their wisdom and health recommendations from many professionals, we have done so, and we're looking forward to being in close touch in all the ways that phones and internet allow us – Facetime, Skype, Zoom, old-school phone calls, and more.
Rev. Roger is posting a lot of information about making sure we all have what we need in the way of support and contact.  I hope all of us will get in the loop to offer support and also to be well-connected.  A church buddy to check in with each day – maybe a friend, maybe a newcomer we can get to know – can be an important part of our day.  I'm signing up for that and I hope you will too.  And if you need some help getting food or medicine, let Rev. Roger know;  we are unfolding a plan to make sure anyone in our First U community can get food or medicine they need.
Cathy Seggel is in touch with First U families, youth, and children with resources, recommendations, and some very fun experiences coming up.  There are some pretty interesting ways we can connect with each other right now. I hope you'll engage them, and I hope you'll enjoy them – maybe even keep some of them up when we have come through this time.
Jenn Nardone is available, as always, with information and support for all. Especially newer members and recent visitors, please reach out to her with any questions or hopes you may be carrying.
Fred Jodry will be finding new ways to share music us. Keep an eye out for his contributions on this page.
Most of all, reach out if you have needs or concerns.  If you see a gap where we didn't anticipate something, let us know – and help work to fill it, if you can.  Please let us know also if something is working well – many people have already spent days putting plans, communication and organization in place to carry us through this time.  Your appreciation will be very welcome.
And also, your patience.  This is a tough situation and we are all doing our best and learning as we go.  Information changes daily, recommendations sometimes change from morning to afternoon, and our greatest priority is to live up to our charge to help keep each other safe, and support the health and welfare of our larger region in every way we can.  So it can't be business as usual – and it will be all about care and community.  This church has long been an anchor for its people, and it certainly will be now as we move through the days ahead.
Much love,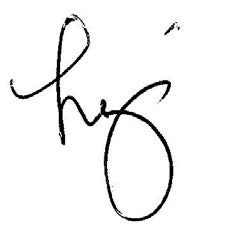 Liz